This website uses cookies to help us give you the best experience when you visit. By using this website you consent to our use of these cookies. Find out more about how we use cookies and how to manage them by reading our Privacy policy

Guaranteed delivery before christmas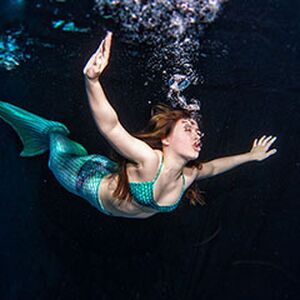 Mermaids underwater photo shoot.
An individual underwater photo shoot as Mermaid or Mermaid has a lot to do with it , to fulfill a dream. Whether in a small bathroom with an almost private atmosphere or a large water park. It is not a question of age. My clients are between six and forty years old. Since there are more and more , the bathers used more and more to the Mermaid advent. It is always an eye-catcher , especially the photos.
Further informationen at: www.stern-photography.de
Item number: N50:0266c013